Use Your Pinterest Profile For Attraction Marketing
Sunday, May 27th, 2012 at 22:12
Set up your Pinterest Profile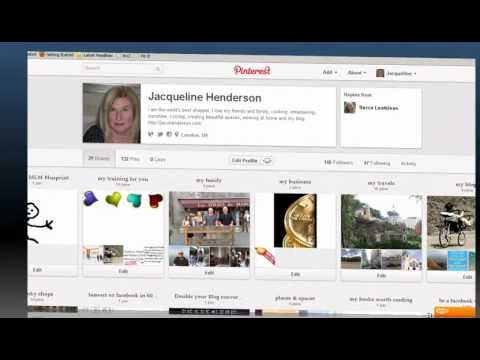 What is Pinterest?
Pinterest lets you organize and share all the beautiful things you find on the web. People use pinboards to plan their weddings, decorate their homes, and organize their favorite recipes.
Best of all, you can browse pinboards created by other people. Browsing pinboards is a fun way to discover new things and get inspiration from people who share your interests. To get started, add me as a friend on facebook, and send me a message, I'll send you an invite
(taken from pinterest)
Pinterest for Attraction Marketing
I love, love Pinterest – I am a very Visual person, and love to see images of  anything  scientific or auditory to consolidate the 'message' in the brain!
What is so brilliant about Pinterest – is that:
when you Pin an image, it takes a link with it – Sooooo….. if you Share an image from your Blog, it will post to your board with the link attached – Hey Presto…. it goes into the Stratosphere of Pininterest, with a link back to you. You can also do this with a Capture Page, or any image you find on the web, or any images you can upload from your own computer. If it does not have a link attached, you can manually add one.
you can make up boards to share your family, your dreamboard, where you've been, where you want to go, what you love, your goals, in fact any thing that shares a part of you with whom you want to know and/or work with – it gives heart and emotion to your business profile
Note: you may not be a Visual person – but the people you are Attracting in your Business could be – so give this a try
my first result
I picked an image of a Quote – OK, it was a test, but I got 60 re-pins, probably about 50 within a 3 hour period – I probably hit a wave, that didn't happen with my second one (haven't done another yet) but it just shows you what can happen if you put up an image people like.
There is no guarantee that anyone Re-pinning your post will click on the image to view the link, but, hells bells, somewhere down the line there'll be a person meant to become your lead  – who will
What's Cool about Pinterest, is that everyone can like and share images to your heart's content – but, be smart and attach that link – and you never know where your next Team Member will come from
If you are Looking for a Way to Move Your Business Forward  – Click Here